Pugh's Earthworks
Big Company Strength and Small Company Values!
Pugh's Earthworks was originally started by Mark Pugh. Our firm has been in business since 1992. Over the past 25 years, we have grown rapidly. In all that time and throughout all that growth, we have remained true to our motto, Big Company Strength, Small Company Values! Regardless of the size of the client we are working for, our staff will deliver the best possible service, while treating each client with the utmost of respect. In a word, "We Love Our Customers" and "We Appreciate The Opportunity To Serve."
We are now one of the Mid South' s leading commercial landscape installation and maintenance companies. Pugh's Earthworks provides the highest quality landscaping services available. We are Memphis landscape maintenance experts. Our team is committed to acting with the utmost of integrity with our business operations and for clients and the communities we serve. Every job we do is backed by our 100% customer satisfaction guarantee.
For all landscaping needs, always seek the services of a certified company like Pugh's Earthworks!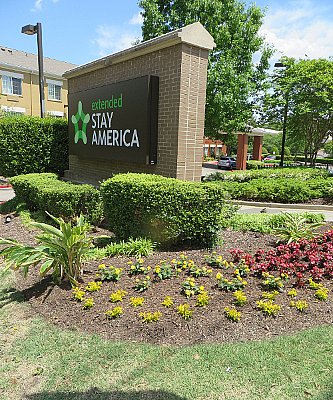 Hotel Portfolio
Certified Landscape Technician Education Requirements
In order to become a certified landscape technician, some employers may look for individuals that are licensed or certified in horticulture.  Certification is not always required for landscape technicians. However, earning these credentials generally improve's the chances for later career advancement.  There are organizations offering certification to landscape technicians. One such organization is the Professional Land Care Network (PLN).
Using the services of a certified technician typically yields greater results with respect to the beauty and the environment effectiveness of your landscape. Technicians have a broad range of expertise. They can design interior gardens, complex exterior plantings, walkways, retaining walls and bridges. In addition, certified technicians are sometimes employed in nurseries where they can use their expert knowledge to assist customers.
There are varying levels of education and expertise as with most industry trades. Some colleges offer two and four year programs. In these programs students learn extensive knowledge not only regarding plants but also such things as the proper use and maintenance of landscape equipment, such as chainsaws, trimmers and tillers.
Two year programs are generally awarded an Associates of Science Degree. This curriculum consists of classes in plant science, soil science, landscape design, irrigation design and installation, computer-aided drafting, pesticide and fertilizer application, plant and tree care.  Upon completion of the program, students are often placed with employers for an internship and fieldwork experience.
The four year program is more advanced and contains a core of general science and horticulture classes. Some programs include classes such as plant pathology, soil science, ornamental horticulture, floriculture, greenhouse management, entomology and botany. Similar to the Associates of Science Degree, students are sometimes offered work experience and internships in the landscape and horticulture industries.
The Professional Land Care Network presently offers four different variations of landscape technician certifications. Information on these programs is located at www.landcarenetwork.org. Exteriors, interiors, horticultural or lawn care are the basic areas technicians can be certified in. Each area the technician applicant wishes to specialize in requires that they pass a test administered by the PLN.  Both hands on and written are forms of the test. If an applicant desires to become a certified horticultural technician, they will be required to take a class offered by the PLN as well.
When you consider the value of your project it makes sense to hire a Pugh's Earthworks Certified Landscape Technician. These skilled professionals can take you through all phases of your project. From plant science, soil science, landscape design, irrigation design and installation, computer-aided drafting, pesticide and fertilizer application, plant and tree care, you will be served by the best in the industry!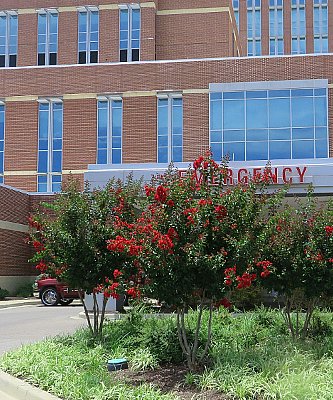 Institutional Design
Pugh's Earthworks
Credentials/Affiliations/Degrees, Certifications
The Pugh's Earthworks team has all the proper credentials, degrees and certifications necessary to deliver top quality landscape and lawn maintenance design, installation and maintenance services. Our team is experienced, highly skilled. The all operate with a customer first attitude.
Our firm is one of the largest landscape and lawn maintenance companies in Tennessee. We have all the right equipment to handle commercial landscape and lawn maintenance projects. Our client base includes hotels, motels, business complexes, retail shopping centers, hospitals, schools, apartments, condominiums and other commercial accounts.
Tennessee Department of Agriculture Chartered/Licensed
Mississippi Bureau of Plant Industry licensed
Arkansas State Plant Board Licensed
Master of Business Administration
Bachelors of Science in Agronomy
Bachelors in Landscape Contracting Management
Associates of Applied Science in Landscape Management
Associates of Applied Science in Turf Grass Management
Dynascape Certified
Planet Professional Network
Landscape Industry Certified
Thank you for reading our blog. We hope you serve you for all of your landscaping needs!